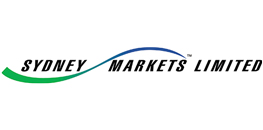 Contact: Ned Tesic
Public Relations & Branding Manager
PO Box 2, Sydney Markets, NSW 2129
Phone: (02) 9325 6233
Fax: (02) 9325 6288
Mobile: 0419 326 233
Email: [email protected]
Website: https://www.sydneymarkets.com.au
Sydney Markets has a rich history dating back to the landing of the first fleet; the modern markets comprise two locations, Flemington and Haymarket.
The Flemington site is home to the Sydney Produce, Growers and Flower Market. Friday to Sunday the market is transformed into Paddy's Markets adding fresh seafood and general goods to the mix. Paddy's Haymarket trades Wednesday to Sunday with similar offerings.
Sydney Markets' environmental sustainability program is recognised as a global leader in waste recycling, water conservation and green energy production. In 2018 Sydney Markets was awarded the prestigious Green Globe Business Leadership Award in recognition of their outstanding integrated sustainable practices.
Sydney Markets annual Fresh Awards program champions Greengrocers, Florists, Wholesalers, Produce Growers, Flower Growers and Fresh Bloggers.
Annually over 300 independent retailers and growers across NSW/ACT are measured through a rigorous mystery shopping program to determine the winners of each of the 15 categories.
Quick Facts:
Sydney Markets is one of the largest food distribution centres in the Southern Hemisphere and is home to over 5,000 workers.
Each year Sydney Markets trades around 2.5 million tonnes of fresh produce with a value in excess of $3 billion.
Produce is received from approximately 20,000 growers Australia-wide with the wholesale operations supplying fresh fruit and vegetables to over two-thirds of the Australian population.
Approximately 130 Wholesalers, 299 Produce Growers, 138 Flower Growers/Sellers and over 168 supporting businesses are located on site at Flemington.
Over 1,500 operators trade at Paddy's Markets attracting over 180,000 customers each week.
Since inception in 2005 Sydney Markets Green Point facility has increased the total waste recycling on site to over 70%, saving the company more than $1 million a year.
9018 solar panels are currently installed on-site. This equates to removing approx. 2500 cars from our roads.
Sydney Markets is now running on 11% renewable energy, which is the equivalent to powering 1300 houses.